Hunan Gate
4233 N Fairfax Dr, Arlington, VA 22203
Order now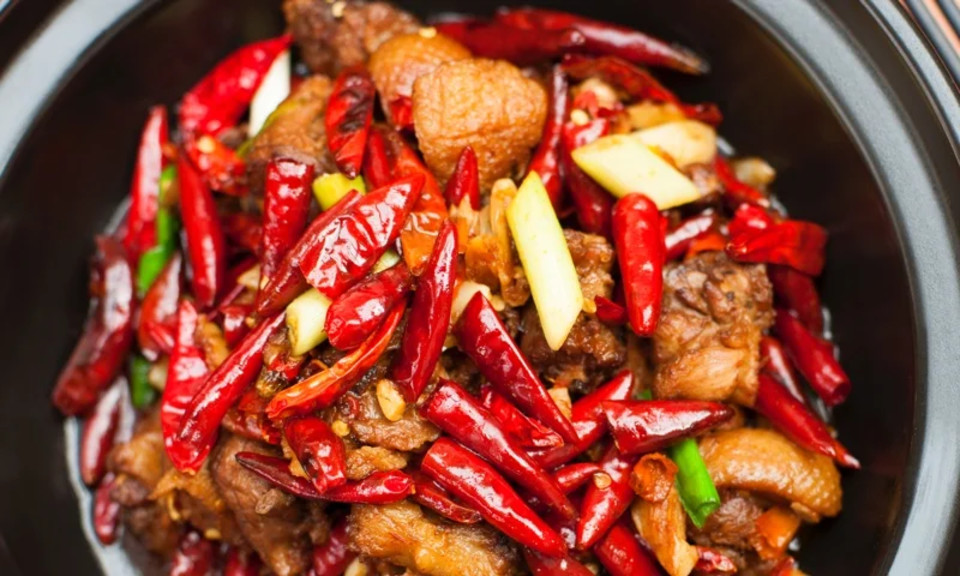 Juli
This is the only local Chinese takeout I order from (and theres one only half a block from me). Hunan Gate made me like Chinese food, which Ive never liked even growing up in Chicago where apparently there were some amazing restaurants where we lived. Hunan Gates lemon chicken is now my go-to; it is outstanding. The Mongolian Beef is good. But I really enjoy their lo mein. They are not heavy with the sauce at all, the noodles are a nice texture. I cant say enough good things about this place; fantastic food, speedy delivery, friendly staff.
Linda
Delectable spicy dishes in generous amounts. Terrific vegan choices: steamed vegetable dumplings, broccoli in garlic sauce, Szechuan green beans, and Kung Pao tofu. Came with fortune cookies, rice, dipping sauce, and soy sauce. The two of us will probably get three meals each from this order, so the price is reasonable too. Highly recommended.
Heather
Delicious American-style Chinese. (Maybe the authentic Chinese is good, too, but we havent tried it yet.) The order was about 30 minutes early - yay! Very friendly delivery guy.
Craig
Good food, large portions, friendly staff. Both authentic and Americanized dishes. Ordered carry-out the last few times and it was always ready for pickup within 15 minutes.
Jim
Wonderful meal, best Chinese food since we last visited China. The fish was delicious - tender, juicy, flavorful. this is our favorite local Chinese restaurant in Arlington.
Brian
Never had a bad experience with the Kung Pao Chicken! Food is always exactly as ordered and quickly-made. Personally, I get spicier than the "very spicy" option and they are always good at accommodating my order.
Michele
There aren't a lot of places to get authentic Chinese food in the DMV, so the fact that they had "authentic" sections of their menu was a welcome surprise. And pretty delicious too. Just a bit pricey.
Jon
Delivery came about 30 min earlier than anticipated, great as usual. Awesome!
Victor
The BEST authentic chinese food in the DMV area.
Megan
Decent Americanized Chinese
About us
Asian, Chinese, Dinner, Lunch Specials
Today

Delivery: 11:00 AM - 9:45 PM

Takeout: 11:00 AM - 9:45 PM

Delivery

Monday:

11:00 AM - 9:45 PM

Tuesday:

11:00 AM - 9:45 PM

Wednesday:

11:00 AM - 9:45 PM

Thursday:

11:00 AM - 9:45 PM

Friday:

11:00 AM - 9:45 PM

Saturday:

11:15 AM - 9:45 PM

Sunday:

11:15 AM - 9:45 PM

Takeout

Monday:

11:00 AM - 9:45 PM

Tuesday:

11:00 AM - 9:45 PM

Wednesday:

11:00 AM - 9:45 PM

Thursday:

11:00 AM - 9:45 PM

Friday:

11:00 AM - 9:45 PM

Saturday:

11:15 AM - 9:45 PM

Sunday:

11:15 AM - 9:45 PM